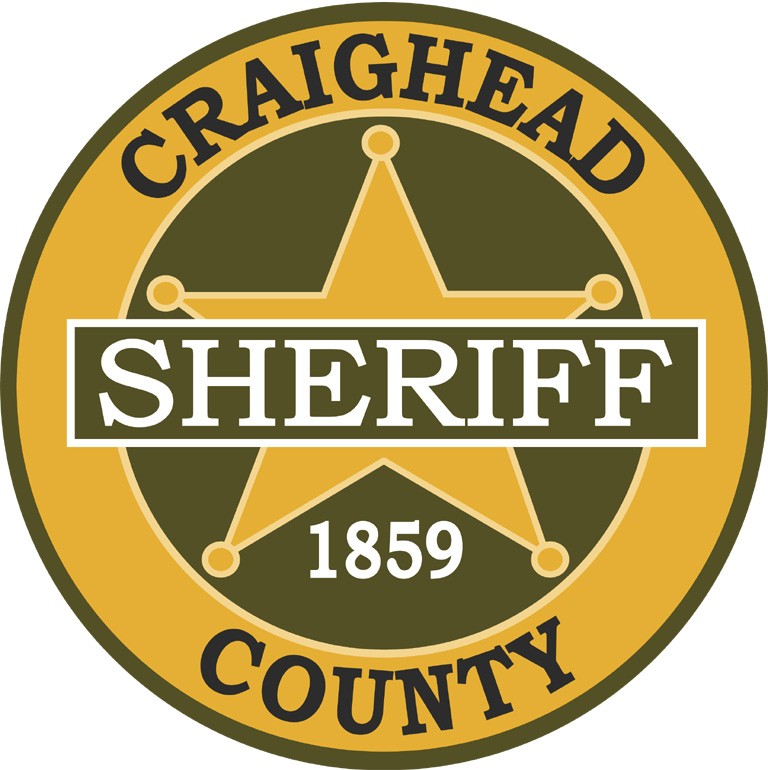 "Craighead County is located in the Northeast corner of Arkansas and touches Missouri on our northernmost border. Craighead County covers 717 square miles with a population of 96,443 .
Craighead County is one of the few in Arkansas that has dual county seats. We are divided into two districts by law, the Western District (Jonesboro) and the Eastern District (Lake City).
The Sheriff's Office has twenty nine (29) sworn deputies, Five (5) bailiffs, two (2) transport officers and five (5) secretaries.
The Sheriff's Department has two (2) K-9's, a DIVE team, Special Response Team, a full time D.A.R.E. officer and School Resource Officer.
The Detention Center has an adult capacity of 381 and a juvenile capacity of 62. The Detention Center has a total of 68 employees.
The Juvenile Detention Center also has an in house school with four (4) full time teachers assigned to it. The teachers are paid by the State of Arkansas and work a twelve month schedule."