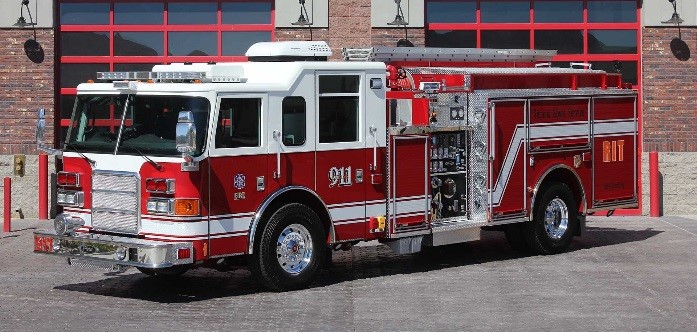 Jonesboro Fire Department
3215 East Johnson
Jonesboro, Arkansas 72401
Non-Emergency (870) 932-2428

EMERGENCY always dial 9-1-1
Station 1 - 3215 East Johnson, Jonesboro
Station 2 - 1413 West Nettleton, Jonesboro
Station 3 - 2212 Brazos, Jonesboro
Station 4 - 3309 Harrisburg Road, Jonesboro
Station 5 - 2525 Neely Road, Jonesboro
Station 6 - 206 North Patrick, Jonesboro
Station 7 - 8461 C.W. Post, Jonesboro

Bay Fire Department
220 Elder Street Bay, Arkansas 72411
Non-Emergency (870) 781-3386

Bono Fire Department
102 Shelly Street Bono, Arkansas 72416
Non-Emergency (870) 935-6660

Brookland Fire Protection District
501 North Holman Brookland, Arkansas 72417
Non-Emergency (870) 935-0559

Caraway Fire Department
304 East State Street Caraway, Arkansas 72419
Non-Emergency (870) 482-3274

Cash Fire Department
4391 Highway 18 Cash, Arkansas 72421
Non-Emergency (870) 477-5711

Lake City Fire Department
1300 Fourth Street Lake City, Arkansas 72437
Non-Emergency (870) 237-4567

Monette Fire Department
303 Edmonds Street Monette, Arkansas 72447
Non-Emergency (870) 486-5782

Philadelphia Fire Department
106 CR 307 Jonesboro, Arkansas 72401
Non-Emergency (870) 932-2294

Southridge Fire Department
2358 Highway 163 Jonesboro, Arkansas 72404
Non-Emergency (870) 935-3073

Valley View Fire Protection District
1146 Highway 349 Jonesboro, Arkansas 72404
Non-Emergency (870) 268-8975



The tradition of Volunteer Firefighting in America dates
back over 275 years; the Union Fire Company was founded
in Philadelphia, Pennsylvania in 1736 by Benjamin Franklin.
It wasn't much, basically just a bucket brigade. But, from
that humble beginning, there are now over 1.4 million
Volunteer Fire/Rescue and EMS personnel in America today.

The dedication of Volunteer Firefighters is present in their
responding to someone in need 24/7. Almost all have full
time jobs outside of the Fire Service. Local Volunteer Fire
Departments are constantly in need of additional
firefighters to add to their ranks. Some departments are in
dire need of firefighters. You may just be the person
they're looking for.

If you have a desire to help protect your community by
serving as a Volunteer Firefighter, you can start the process
right here. CLICK THIS LINK to access the contact form to begin.
This does not serve as your application, but rather a contact
form to be sent to the Fire Chief of your local Volunteer Fire
Department. A Department official will then reach out to start
the formal process with you.

It takes one step to start….









Burn Ban Status
Act 833 Information
2022 Act 833 Application Package
Arkansas Fire Academy
Arkansas Fire Training Academy
Rural Volunteer Fire Department Financial Requirements
Craighead County Ordinance 2020-24 (listing review requirements)
Craighead County Ordinance 2021-11 (due June 1 of each year)
2021 fiscal year "Agreed Upon Procedures" reviews for all rural volunteer fire departments (Bono; Brookland; Cash; Philadelphia; Southridge; Valley View)
Municipal Fire Districts are audited as part of their city's audit (Bay, Caraway, Jonesboro, Lake City, Monette)
2022 Agreed Upon Procedures
Brookland Fire Protection District
Philadelphia Fire Protection District
Southridge Fire Protection District